About
MFF Summer Pool Hours
Monday-Friday- 12:00pm-8:00pm
Saturday-Sunday- 12:00pm-6:00pm
Holidays- 12:00pm-6:00pm
Year round access to indoor lap pool at MSSU (Missouri Southern State University).*
* Nominal additional fee.
Millennium Aquatic Center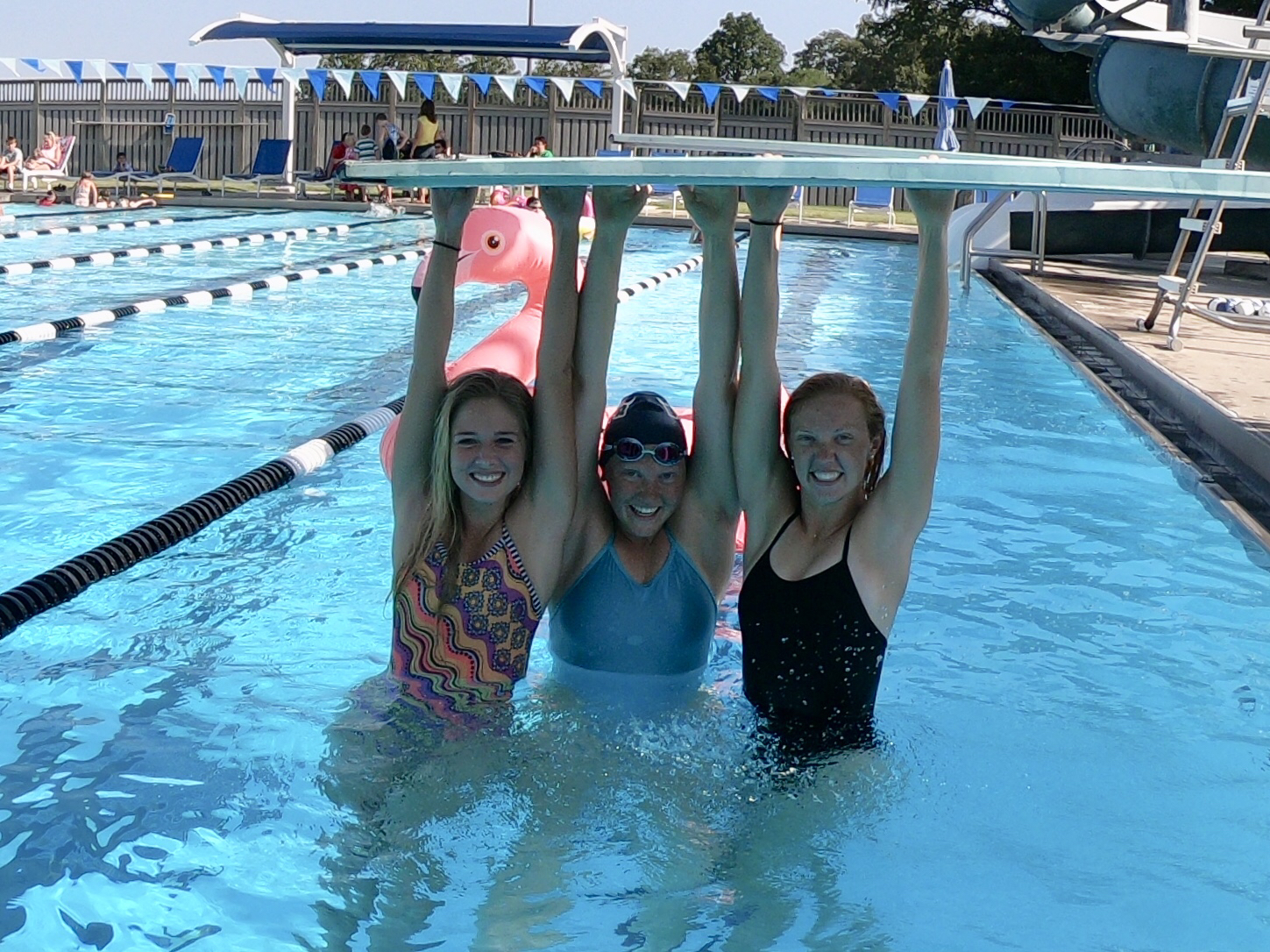 Missouri Southern State University Access
For a small additional fee to membership at Millennium Family Fitness, members will receive full access to MSSU's indoor pool and racquetball facilities. Members will use their Millennium Card at MSSU to gain access. This is valid for all hours of operation at Missouri Southern State University.
Masters Adult
Swim Workouts
Fall, Winter and Spring at Missouri Southern State University
For adults 18+ who want to improve swimming skills, endurance and fitness.
5:30 AM - 6:30 AM Tuesday & Thursday
One time visit for $5
Punch card with 5 practices or 1 month for $20 (members)/$25 (non-members)
Punch card with 15 practices for $50
Outdoor practice will resume in May 2020
Learn to swim!
MC Swim Coaching
Megan Cameron is the coach for our COMP group, the head coach of our Tri-State summer league team, and also our adult Masters coach. She grew up swimming competitively year-round with the Lakeland Hills YMCA Swim Team in Mountain Lakes, NJ as well as the Lake Valhalla Club, a lake swim team, in Montville, NJ. She later swam in Illinois for Barrington High School and Barrington Swim Club, a USA swim team. She attended Indiana University and spent summers teaching swim lessons, coaching 8 & under swimmers, and later even taught her husband to swim at 25 years old! When their daughters, Mae and Molly, started competing in swimming, Megan rediscovered her love for the sport! She currently trains and competes in USMS and USA swim meets, as well as triathlon. In 2017 she qualified and competed in the Age Group Nationals for USAT in Omaha, NE and was nationally ranked in the 2017 USMS Top Ten Times for her age group for the LCM 50 and 100 backstroke. Megan currently holds 4 Arkansas Masters State records and is competing in the USMS Spring Nationals in May 2018. She is passionate about helping athletes of all ages reach their goals in fitness and competition!
Interested in taking swimming lessons with Coach Megan Cameron? Fill our the form below to connect with her:
Children and teens through high school.
Swimmers will be assessed and placed in an appropriate starting group based on skill level.

Team members will vary from swimmers new to competition all the way to elite level athletes.

Children may be moved to a prep lesson group until they gain necessary skills for swim team.

Children should be able to swim 25 yards unassisted.
Swim Lessons
For kids ages 4 and up who are learning to put their face in the water or still need an instructor in the water with them. Learn breath control, balance, kicking, rhythm, and treading in a fun and safe environment with trained instructors!
Prep Team
For kids who are independent in the water but have not yet learned the 4 competitive strokes. Learn more advanced skills in breath control, balance, kicking, and rhythm while improving stroke skills.
Berzerker back at Millennium summer of 2020!